Software Development
Startups and Enterprises trust us with creating their Software As A Service (SaaS) solutions. We develop commercial and consumer e-commerce platforms. It's all software coding & engineering to us.
We work with our clients from the initial concept and strategy through deployment. We work with startups collaboratively to bring their ideas to life. Using an agile approach, we bring your ideas to life online fast and work to improve your logic and business flow.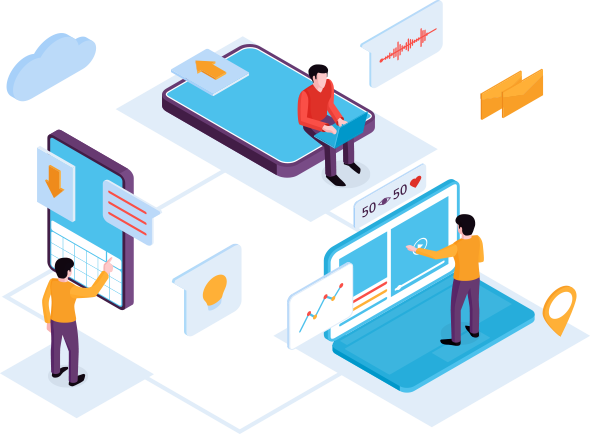 Concept to cloud
Easy as 1. 2. 3.
Your services or ideas are innovative, in demand and ready.
We have all the software tools and skills, to help you build upon a solid deployment
Combined we will have an experienced development and business team to bring your Concept to the Cloud.
HIRE OUR Development TEAM
do you have an idea in which you would like developed?
Our process provides actionable User engagement, which includes your business goals and requirements, and establishes the framework for design and software automation. During the Design and wire framing phases of our process, we map out the application goals, specifications, technology and architecture requirements, deliverables, milestones, priorities and expectations, to ensure that we deliver the right result within your budget.

Seed

investment
We welcome early stage funding.

Software

Architecture
Investor and SRS/FRS documentation

Mobile

Development
IOS,ANDROID and MS

E-COMMERCE

SOLUTIONS
Simple, Secure and Monetizing

Online

Marketing
Experts in SEO, SEM and SME
Concepts are always needing business
savvy Entrepeneurs!